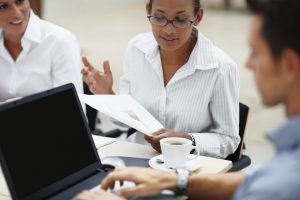 In Canada, psychiatric research explores themes and topics such as mental health and stress-related disorders, causes for dysfunctional and maladaptive behaviors. Research falls in different categories, including clinical studies and trials, clinical research, and basic research.
A number of universities in Canada offer degrees in psychiatry and engage in research, including the University of Montreal, University of British Columbia, University of Toronto, University of Calgary.
Psychiatric Research and Main Focus Areas
The main focus areas are different for different academic institutions, research bodies, institutes, and organizations. Researchers in academic institutions such as the Dalhousie University, for example, work in areas such as intervention and early detection, brain imaging, metal health and emotions, personality and addictions, rehabilitation and cognitive health, and mood disorders. The Department of Psychiatry at the University of Toronto works on different research projects such as psychosocial distress, chronic illness and self-management, eating disorders and relapse prevention, and bulimia nervosa treatment and rapid response. Other topics of interest include posttraumatic stress disorder, eating disorders, and psychotherapy for palliative and cancer patients. Researchers at the Department of Psychiatry to the University of Alberta also carry out research in a number of different areas and spheres. Focus areas include adolescent and child psychiatry, concurrent disorders, translational neuroscience, and neuro-imagining. Scholars and researchers also work in areas such as epidemiology, psychotherapy, neuropsychopharmacology, and neurochemistry, among others. Researchers at the Department of Psychiatry focus their efforts on investigating the effects of different neurobiological factors on mental disorders such as addiction, anxiety, depression, schizophrenia.
The Department of Psychiatry at the University of Manitoba has a multidisciplinary team of researchers with backgrounds and experience in psychology and psychiatry. Focus areas and themes include palliative care, social anxiety, posttraumatic stress disorder, panic disorder, and adolescent and aboriginal suicidals. Staff and faculty regularly publish articles in journals such as the Canadian Journal of Psychiatry, Psychosomatics, BMJ Open, Health Place. Articles investigate topics such as infant death and maternal mental health, female military members and psychological health, and generalized anxiety disorder and risk factors for military personnel.
The Department of Psychiatry at the University of Calgary has a psychotherapy resource library that includes research publications on depression and gender differences, coping with relationship loss, anxiety disorders and commitment and acceptance therapy, and plenty more.
Canadian Psychiatric Organizations
Organizations such as the Canadian Academy of Geriatric Psychiatry and the Canadian Psychiatry Association offer access to a host of publications and research studies, including studies conducted at different departments and clinical trials. Studies, tools, and guidelines published on the website of the Canadian Academy of Geriatric Psychiatry fall in different categories, including suicide, electroconvulsive therapy, mood disorders, delirium, and behavioral and psychological symptoms of dementia. The Canadian Academy of Child and Adolescent Psychiatry has an official journal, the "Indigo Journal" that features articles on a host of topics, including cognitive behavioral intervention, children's mental health, children with ADHD and autism spectrum disorders, and many others.